Stone Grip anti-slip tile and stone floor application works with the minerals in the natural flooring surface to microscopically transform the surface by creating micro-treads that increase traction. After treatment of the anti-slip coating, these micro-treads create more "grip" on the tile that helps prevent slips and falls…especially on wet surfaces…with little or no change in the appearance. Perfect for indoor and outdoor use.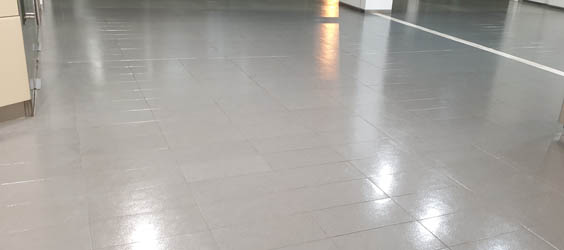 Best Anti Slip Treatment for Tiles In Sydney
Slip Doctors Sydney – The best anti slip solutions for tiles in Sydney!
Slip Doctors Sydney is one of the leading providers of anti-slip solutions and tile treatments. We have years of experience in this field, providing the best solutions for both residential and commercial industries. We are the leading providers of non-slip treatment for tiles in Sydney.
We offer an obligation-free quote and sample, to ensure you are satisfied with the results prior to finalising your decision. During our obligation free service, we will apply our non-slip tile treatment to your tile and make it non-slippery tiles.
We will clean and dry it so that you can inspect for any appearance change if any. We will then apply some clean water to the treated slippery tile so you may test the non-slip effects of our treatment over your tile, and prove to you how well our anti-slip solution works.
The types of surfaces our non-slip tile treatment is suitable for:
The following are the various kinds of floor tiles to which our non-slip treatments for tiles in Sydney work best on:
Ceramic tiles
Porcelain tiles
vitrified tiles
granite
glass mosaic
marble
limestone
travertine
concrete
terrazzo
Our non-slip tile treatment includes an acid-based formula, it conducts a micro-etch that makes microscopic alterations to the tile surface, creating grip and making it safe.
After the treatment, your floor surface is ready for use immediately. Your floors surface will be safe when exposed to water, oil, and grease.
Why should you choose our anti slip treatment services?
We always arrive and complete our work on time.
We achieve the slip –ratings specified by the Australian Standards.
We collaborate with you at every step of the way and make sure that there is no inconvenience caused.
Once our work is completed, we make sure we clean up properly. We make sure that there is no mess after we leave.
We can guarantee you that the anti-slip solution we use will last for many years.
We use high-quality products that work and lasts for many years.
We provide you with full value for the money that you have invested.
We can work at your convenience.
Unlike mats and surface coating, you do not need to do a significant amount of maintenance for our products. You can clean a treated floor just like you would clean a normal floor.
We provide the best products and best services in the industry and we ensure you can rely on us for the best anti-slip tile solution.
Make Your Slippery Floor Non Slip

Free onsite demo & quote

Invisible anti slip Treatment

24 hour availability
How Our Service Works?
We Let Our Products & Services Do The Talking!
We Come to You & Provide
a Free Tile Sample
This is an obligation free service to ensure you are satisfied with the end results before you proceed with our service.
We apply sample tile treatment
We dry the tile for your inspection
Check for change in tile appearance (if any)
Wet tile and test anti-slip effects