Porcelain or Ceramic Tubs & Showers. The CDC estimates that about two-thirds of accidental injuries happen in the bathtub or shower. Don't wait for you, your family, or your residents to be a statistic! We have developed an exclusive treatment specifically for your bathroom, including both bathtubs and showers.
The SlipDoctors Bathtub and Shower Treatment is the perfect solution to treat porcelain or ceramic bathtubs and showers. After one simple treatment, you can relax knowing your shower and bathtub are slip-resistant. It is specially formulated to interact with the minerals in porcelain and ceramic surfaces to increase surface traction. Our products are carefully formulated to achieve the desired results without changing the appearance of the surface.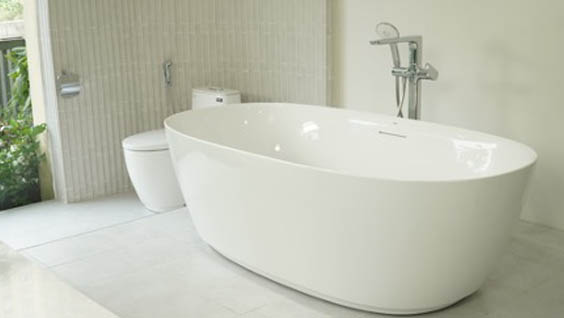 Acrylic and fibreglass bathtubs. This is an anti-slip coating for shower trays and tubs, Tub and Shower Grip is perfect. This product is a non-yellowing, water-based epoxy coating specially designed to provide anti-slip protection on acrylic and slippery fiberglass shower floor and tub surfaces. It is incredibly durable, chemical-resistant and is ideal for providing effective anti-slip protection.
When applied to a slippery shower floor or tub, it creates a glossy finish to enhance the natural appearance of the surface. However, it will not change the colour of the surface in any way. This coating makes your bathtubs non-slip and safe, it will add instant traction to your slippery acrylic or fiberglass shower floor and tub surfaces and will last for years.
Make Your Slippery Floor Non Slip

Free onsite demo & quote

Invisible anti slip Treatment

24 hour availability