These resin diamond pads work wonders when used by an experienced operator.
In most cases, concrete and stone surfaces have been sealed with surface sealers, highly polished, or the wrong penetrating sealers, making them very slippery and dangerous.
Using this method, we lightly grind a thin layer off the surfaces by using the appropriate grit-sized diamond pad, and achieve the slip resistance required. We then re-seal the surfaces with an impregnating/penetrating sealer to provide stain resistance, yet keeping them non-slip.
This system works very well and outlasts any other anti-slip system for concrete and stone surfaces. The surfaces will become textured and cleaning and maintenance may be carried out as usual.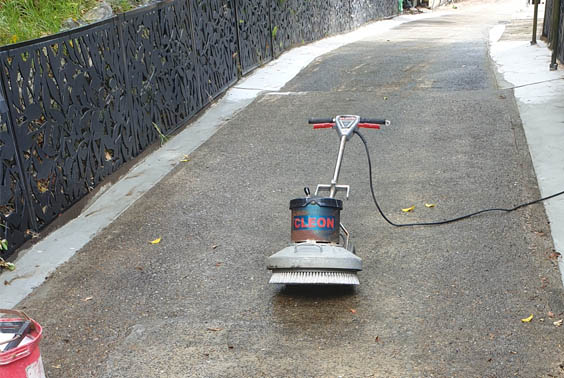 Make Your Slippery Floor Non Slip

Free onsite demo & quote

Invisible anti slip Treatment

24 hour availability