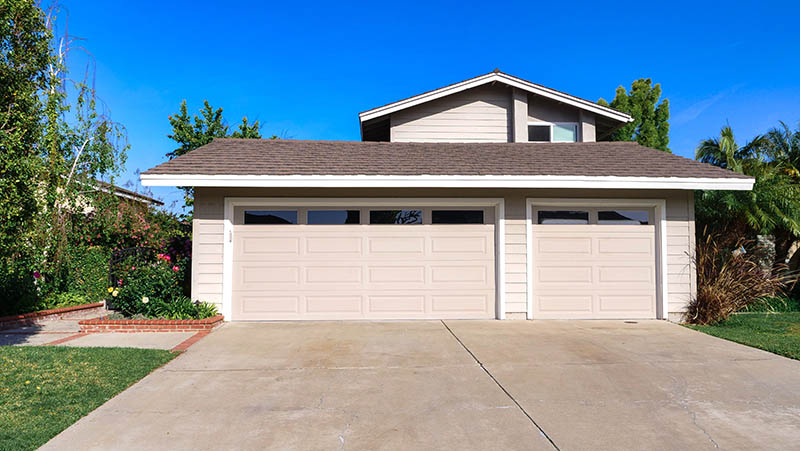 As time goes on, you might find that your concrete slowly breaks down and its surface slowly flakes away. Stains might become persistent, especially in the garage where oil drips just won't scrub away. That's why concrete sealing is the ideal option. Not only will it add traction to your concrete, but it will increase resistance to stains.
Polished and decorative concrete floors are becoming all the rage. Appealing to the eye and low maintenance, their simple maintenance comes from having your concrete expertly installed and professionally sealed.
You can seal your concrete with several different finishes and while it is possible to do this yourself, the results of a floor sealed by professional technicians, like those at Slip Doctors Sydney, give you a perfect finish. Let's explore the steps that go into concrete sealing floors.
Steps that go into concrete sealing floors
Remove all items out of the space
Whether you are concrete sealing the driveway, indoors or garage, you need to remove everything out of the areas. It may be that you will need to find a temporary home for the equipment or furniture because you won't want to be moving things around once you start.
Sweep the concrete
Sweep up any big debris and pieces of dirt before cleaning spills and stains. Use a leaf blower or broom to discard of any remaining dirt.
However, be sure to use mineral spirits on grease stains and scrub them with a brush. Assure you remove all grease dirt and cleaning residue before adding the sealer because it will adhere only to clean concrete.
Finally, give the floor a final mop and time to dry completely.
Use a concrete cleaner
Pour or spray a concrete cleaner like masonry or phosphoric cleaner onto the concrete and scrub thoroughly with a broom. Rinse it off with a hose and wait for it to dry fully moving onto the next step.
Repair cracks
Are there cracks in the floor that have been annoying you? It's time to fill them in. Something like caulk can be used to fill the cracks in. Once applied, run a trowel over the top to smooth them out.
Again, wait for it to dry thoroughly, and check the caulk instructions to see how long it takes for the caulk to cure.
Find your sealer
Now comes the fun part – choose your sealer. There are three different types – polyurethane, epoxy and acrylic. You spray, spread or roll them onto the concrete's surface, and it sticks to the concrete, creating a protective top layer.
Now let's take a look at the three options.
Acrylic
Acrylic sealers are not too expensive and can be solvent based (better for outdoors as they emit toxic fumes and can be flammable) or water based (better for indoors).
Water-based acrylic is easy to apply but it may change the concrete floor's colour. Solvent-based acrylic gives you a deeper, more transparent finish but it has a strong odour. It also does not protect the concrete as well as other sealers do and requires two coats to have an effect.
Epoxy
Epoxy sealers protect against grease stains and are considered durable. You will, however, have to mix two parts together and apply the epoxy before it dries. Epoxy sealers are available in different colours if you are looking at changing up your concrete.
Epoxy is a favourable sealer because it is resistant to liquid and resistant to abrasion. Plus, it stands up to heavy traffic. It also lasts many years before it has to be re-applied.
Polyurethane
Polyurethane sealers form a highly protective layer and can be used both in interior and exterior applications. Its coating is much thicker than acrylic. It is durable and has UV protection. It can, however, have a long curing period and is highly sensitive during the curing process.
Polyurethane goes over most other sealers and is available in matte, gloss and semi-gloss finishes.
Penetrating sealers are also an option. They enter the pores of the concrete and create a chemical reaction that strengthens and hardens concrete. However, as they are invisible, they won't make the concrete glossy or darker. Penetrating sealers are sometimes used with topical sealers (often silane and siloxane) and protect concrete against abrasion and liquids.
Rolling brush, paint pad or hand brush
Use a paintbrush to apply the sealer in even strokes along the edges of the areas. After pouring the sealer into a painting tray, dip the rolling brush or paint pad into the tray and slide the sealer along the edges you have just painted. Apply even, single layers across the floor to make sure the sealer does not puddle. Remember to cover the entire floor.
Let the sealer dry
Read the instructions to ascertain how long you need the sealer to dry for. It can be one day when you can walk on the concrete and four days when you can drive on it.
Add a second coat
Some sealers, like acrylic, may require a second coat before they are durable. A second coat also gives you peace of mind that you have even coverage across the concrete's surface. You must always make sure the first layer is totally dry before you apply a second coat.
Why use a professional concrete sealer? 
There are many homeowners who prefer to do their own repairs as it is less expensive. If you are not confident that you can seal your concrete expertly, opt for a skilled and trained professional.
There are so many different products on the market. How can you be sure you are using the one that works best? And how do you know if you can do the job well? Chances are, you don't know. The professionals know exactly what products and materials you require and how to use them.
If you think logically about it, a professional anti-slip concrete sealer does this type of work every day. From knowing the best sealers for the job to fixing cracks in concrete, they can do the task efficiently and quickly.
Our highly trained anti-slip treatment technicians at Slip Doctors Sydney can fix your damaged concrete so you do not have to replace the entire area. They can treat your concrete properly and have access to top-of-the-range products. Your concrete will look great for many years to come and will not be damaged or cracked by the elements.
The finished concrete sealer will be exactly as you envision it, or better. For great, durable sealed concrete, contact us today.
Related Posts: