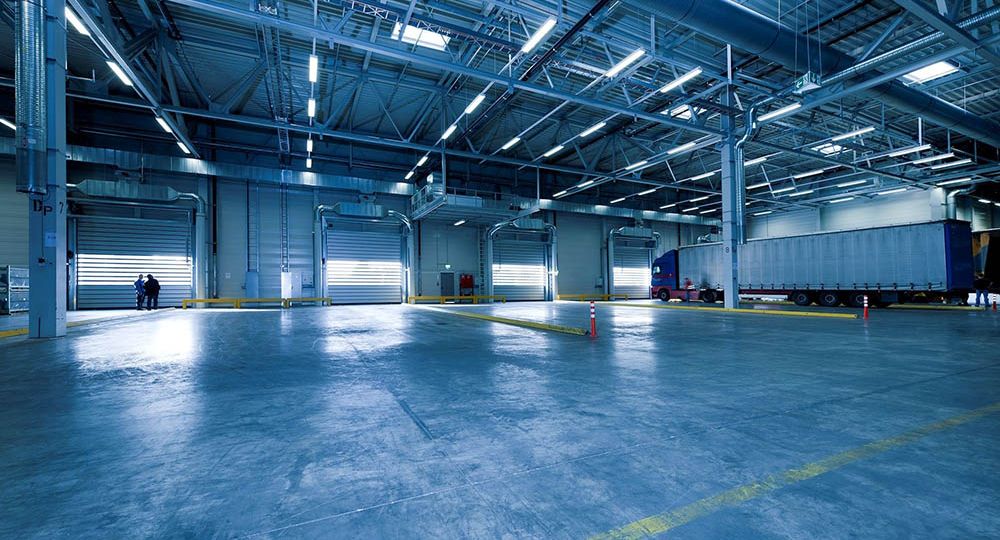 Anti-slip treatment for the warehouse floor prevents accidents due to slippery floors. Statistics indicate that trips and slips are one of the most prevalent causes of work-related injuries in Australia. Some may be serious. Some may be fatal.
Warehouses experience plenty of motion. Whether employees are on foot or riding machines, they are always on the move. This can create many health and safety risks. If you are unable to control them, you may experience high employee turnover, injuries and illnesses, underperforming staff, legal issues and in the worst-case scenario, fatalities.
Warehouse managers should make sure they are monitoring slip and trip risks as effectively as possible. Creating and maintaining safety procedures can protect your employees from hazards and ensure they can perform work activities safely.
However, you should also maintain warehouse safety procedures because it shows you value your staff members' well-being and want to do the right thing for them. This way you will increase trust in your leadership and boost motivation.
Why is an anti-slip treatment for warehouses important?
Not only will you see a decline in employee productivity when someone is hurt, but you will also be legally liable for the accident and related expenses. Investing in anti-slip treatment for the warehouse floor can save your business money and legal stress. But most importantly, anti-slip floors will make sure your environment is safer and more productive for all workers.
Anti-slip treatment will ensure that your warehouse floors are resistant to moisture and have a high friction coefficient, preventing employees and equipment from not sliding across the surface. It is especially important to have anti-slip floors in high-traffic areas of the warehouse, such as in receiving and shipping areas.
What are the benefits of anti-slip flooring?
Anti-slip flooring delivers many benefits that protect both employees and employers, including:
The prevention of fall and slip accidents can lead to litigation, consequently saving money.
A safe working environment for staff and clients, thereby maximising productivity.
Protecting the reputation of the warehouse and reducing administration costs.
What's best for warehouse floor surfaces?
Your warehouse flooring must be flat, anti-slip, easy to clean and hardwearing. If you have polished concrete in your warehouse, it can be absorbent or slippery when wet. Adding a layer of epoxy will create an aggregate that will make the flooring anti-slip.
Epoxy flooring can be clear, patterned or uniformly coloured. It prevents spilled liquids from soaking in, thereby reducing dampness, and it is easy to keep hygienically clean.
What are the causes of warehouse slip accidents?
The main causes of warehouse accidents are:
trips and slips
manual handling
working at a height
vehicles travelling in and around the warehouse
falling or moving objects
spilt water in toilets, kitchens or break rooms
worn floor areas or raised edges
clutter and rubbish left on the floor
wires, cables and power leads obstructing high traffic areas
open drawers or protruding furniture
slopes and steps.
Given the dangerous nature of warehouses and factories, warehouse health and safety requirements must be a main priority.
Trip prevention
The first steps to good housekeeping when preventing trips and falls are:
Planning storage and workflows to ensure equipment and waste do not cause obstructions.
Keeping traffic areas and floors free from obstructions.
Checking all floor surfaces are flat and even inside and outside the warehouse and filling in any holes.
If items fall into high-traffic areas, clear them up as soon as possible.
Inspecting the workplace regularly to ensure there are no trip hazards.
Complete risk assessments
Warehouse employers should make sure that an appropriate and efficient risk assessment, which identifies slip and trip hazards, is completed. Prevention and control measures that eliminate hazards should be implemented.
Risk assessments should involve all areas of the warehouse, including inside and outside areas and place particular focus on steps, stairways, pavements, pathways and loading docks. They should be reviewed regularly and recorded to ensure precautions are sufficient to deal with risks.
Avoid contamination and spillages
Most floors by nature are not slippery and only become so when they have substances such as water, oil, grease, detergent, etc spilt on them.
Reduce or eliminate the potential for contamination and you will reduce the risk of slips and falls. All spillages, however big or small, can cause you to slip. So, it is critical you clean them up as soon as possible.
Related Posts: 
Where Slip Doctors Sydney comes in
Slip Doctors Sydney is an expert in Anti-slip treatment for the warehouse floor and is one of the leading providers of anti-slip solutions. Delivering the best outcomes to commercial industries, Slip Doctors uses a non-slip treatment that consists of an acid-based formula. This creates micro-etching in all types of flooring material including granite, marble, limestone, ceramic tiles and porcelain tiles. The microscopic alterations to the floor's surface result in the grip which makes the surface safe and anti-slip.