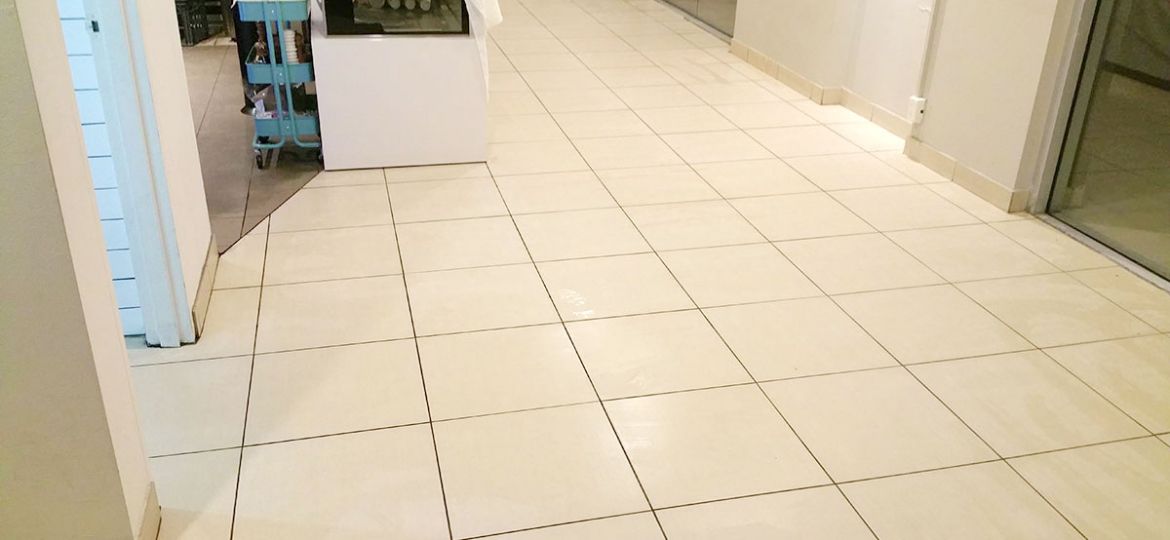 Tiles are a popular choice for home and business owners. They give any property that sleek, fresh look. However, if you've had tiles for a while, you are probably all too familiar with their disadvantages. On one hand, tiles retain water far more so than other material floorings do. On the other hand, they can be incredibly slippery, especially when wet. This can, without doubt, lead to a whole range of injuries.
That's why it is imperative you make your tiles safer by limiting slipperiness and increasing traction. The good news? There are quite a few ways you can improve your tiles' safety without having to spend too much money.
Slip Doctors Sydney has come up with six different ways to make your tiles less slippery and safer for you to walk on.
Make your tiles less slippery
Rugs or carpets 
One of the quickest and easiest ways to make your tiles anti-slip is to place carpet runners or rugs over them. Perfect for sections near the sink, entryway, hallway, large open rooms and stairs, rugs or carpet runners come in so many different design choices. They are easy to clean and suit any budget.
The downside is that you don't want a loose rug having curled edges as this could result in a tripping hazard. You may require non-slip backing, double-sided tape or plastic matting to avoid the material from slipping on your tiles once the runner or rug is in place.
If you don't mind a little DIY, you could draw criss-cross lines with a hot glue gun on the underneath surface of your rug, leave it to dry, and it will act as an anti-slip tile solution.
Rugs and carpet runners do have limited coverage though. It would look a little odd if you covered your entire tiled area in rugs or carpet runners. But by placing them in high traffic areas you will decrease the likelihood of slips and falls.
Foam flooring 
Foam flooring is ideal if you have a gym, playroom or workshop. Relatively cheap, foam can be installed in no time. Just lay the pieces on the floor and fit the interlocking slots together as if they were a puzzle.
Foam flooring is easy to clean, durable and moisture-resistant, and adds instant traction to your tiled floors. The foam comes in varying degrees of thickness, colours and sizes. You might even find foam that matches your home's interior.
The pitfall to foam flooring is that it will always look like foam flooring, and it changes the appearance of the room once laid down. It is not really ideal for dining rooms, kitchens or living rooms where you are likely to entertain people.
Then there's the issue of small debris like crumbs that can get stuck between the cracks. So, the foam would probably need pulling up every so often to clean the underneath tiles.
However, aside from the disadvantages, foam flooring does solve the slipperiness of certain areas of your home so long as you make sure you don't trip over the foam's edges.
Anti-slip adhesive treads 
Much like the grip tape you find on skateboards, adhesive treads are particularly useful on small surface areas and stairs.
Anti-slip treads come in a range of colours from transparent to black and different widths and lengths.
You must remember to press the tread onto the tile and not across the grout. Otherwise, dirt will collect between the grout and tile, and the tread will peel.
It might be an idea to test anti-slip treads in a concealed area before you apply them to noticeable areas to ensure they stick properly and don't cause any lasting damage.
While anti-slip treads are a simple, cheap and effective non-slip solution for tiled floors, they do come with their downsides.
What you need to know before committing to treads is that while you can try to blend them in with your tiles, they are not invisible. Air or dirt can get trapped underneath and result in unattractive bubbles. That's why you must ensure that you remove every speck of dirt before installing anti-slip treads.
Bottom line – adhesive treads are fail-safe when it comes to creating anti-slip tiles. Cheap and easy to apply, they don't change the floor's look too much.
Safety mats for bathtubs and showers 
Bathtubs and shower floors are often very slippery. This is where safety mats can give you a cheap and simple solution. When applied properly, they can prevent slips in the bath and shower. It is important that you apply them to smooth and clean surfaces, otherwise their suction cups won't attach properly to the shower floor or bathtub's surface.
Safety mats come in different sizes and colours so you can choose one that best suits your needs.
Anti-slip tile treatment 
The most ideal way for making your tiled floors less slippery without changing their appearance is by applying an anti-slip tile solution.
Slip Doctors' anti-slip tile treatment works by creating 'micro-treads' on the surface of tile flooring. They microscopically corrode the tile's mineral making the surface non-slippery when wet.
When Slip Doctors apply the anti-slip treatment to tiled floors the tiles don't change in appearance and the result is very effective. Not only can we complete the process in a couple of hours, but our anti-slip solutions can be applied on many different types of hard surfaces.
Non-slip tiles 
Our final way to make tiled floors less slippery is by replacing the floor entirely with non-slip tiles.
This is clearly the most labour-intensive and expensive option although it can preserve the appearance of your décor without the issue of slippage.
You are most likely to opt for this method when you are renovating your home or starting a construction project.
Slip Doctors to make your tiles less slippery
These methods are all effective in reducing the slipperiness of your tiled floors. While the majority of them can alter the appearance of your décor, especially if misapplied, they can be reversed.
At the end of the day, the most ideal solution in any setting is anti-slip tile treatment. It is well worth the effort and money invested as it solves the problem of slipperiness for many years to come.
Look no further than Slip Doctors for anti-slip treatment in Sydney to make your tiles non-slip and family and visitors safe. Contact us today.
Related Posts: