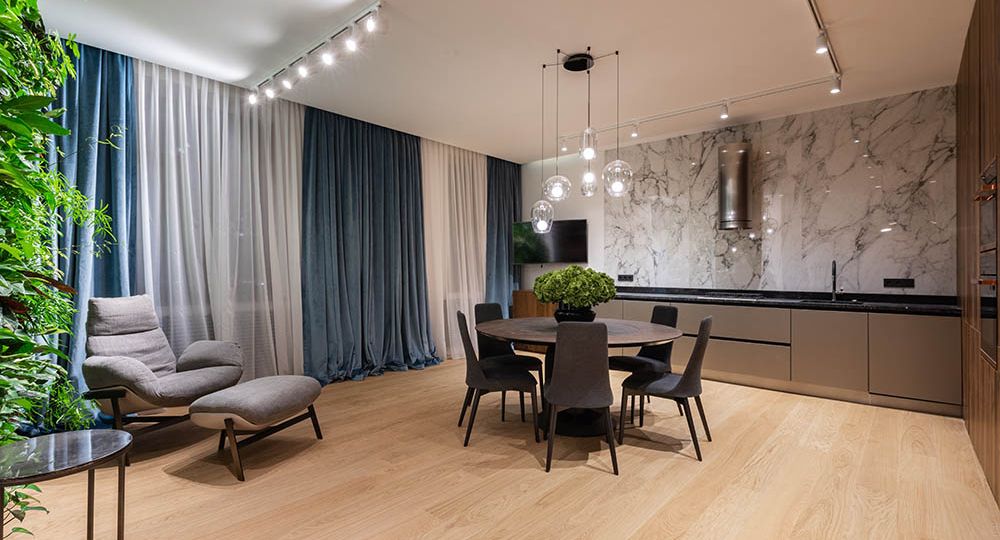 The flooring in your home isn't purely an aesthetic feature. Sure, you want your floor to be beautiful, always look good and clean. But most importantly you want it to be 100 percent safe for you, your loved ones and visitors. Slippery floors present a true safety hazard for all who walk around your home and especially elderly folk. In fact, unexpected falls are the leading cause of unintentional injury resulting in death among the elderly.
Fortunately, you can reduce your risk of slips and falls by making your home slip-proof. There are a few different solutions you can apply to slip-proof your home and make sure you stay steady on your feet. Read on as we walk you through the simple steps to keeping your floors safe and slip-free.
Bath and shower mats 
Non-slip bath mats, shower mats and floor mats are a cheap and easy solution. Available in rubber, PVC and plastic you fix them to the bottom of your bath or shower using suction cups. Be careful though, the cups underneath the mat can come loose and your risk of slipping increases drastically. And be sure to clean the mats regularly to avoid mould and bacteria forming on them.
If you're not keen on the look of a rubber non-slip mat, fabric bath mats can provide traction when you are getting into and out of the bath or shower. Add non-slip backing to your mats for increased safety.
Mats are also easy to remove when a more permanent and suitable solution comes along. Opt for mats that have textured or raised surface designs to give you better grip and traction when they are wet.  As well as in bathrooms, mats are great in the basement and children's play areas.
Non-slip tape 
Non-slip tape is available in several shapes, sizes and colours and is ideal for staircases, ramps and decks. Very easy to install, it sticks to the surface of showers, baths and tiles. With varying degrees of grit, non-slip tapes can be used in dry and wet areas. When used in wet areas though, you would need to reapply it more frequently as high exposure to water, oils and detergent often causes delimitation after one or two years.
Non-slip tape is not as cheap as you might think. Plus, it can leave residue marks on your tiles making it impossible to remove all the glue even with harsh chemicals.
Non-slip paint 
Non-slip paint is an acrylic based, textured, UV stable coating perfect for creating slip resistant and durable floors around the home. While non-slip paint alters the visual appearance of any surface it is applied to, it is tough and resists peeling and cracking.
Non-slip paint can only be used on porous surfaces such as unfinished timbers, primed metal and concrete. When used on a non-porous surface like ceramic floor tiles, the tiles will delaminate over time because they lack adhesion.
Carpet runners 
Like mats and rugs, carpet runners are ideal on concrete floors to make your surrounding floors non-slip. Plus, they can be quite decorative and classy in an area where concrete or floorboards are present, such as in the basement. Add a touch of class to your environment instead of running up a large bill that entire carpeting might add.
Textured concrete
 One method for creating a non-slip surface is what is aptly named the broom finish. This technique is typically used by concrete finishers to make a surface anti-slip by sweeping a broom over partially dry or soft concrete to create shapes. If the concrete is designed to drain, the shapes can be created in the direction towards the drain. While a standard broom with stiff bristles can be used, there are concrete brooms with varying configurations available for this purpose.
Grit additives 
If you provide a layer of protection to your concrete floor you can add grit to your sealer. This will make your floor surface skid resistant by increasing its grip. You can use silica and other minerals for this purpose, as well as clear crystals and plastic grit. This combination is ideal in wet areas or areas that endure heavy foot traffic. Such coatings can increase difficulty in cleaning, so consider anti-slip tile treatment as an alternative.
Anti-slip coating 
There are a variety of anti-slip coatings available today. Clear and water-based, anti-slip coatings can effectively create anti-slip floors. Used both indoors and outdoors, they are suitable for concrete, steel, vinyl, glass, metal, granite, marble, brick and ceramic surfaces. But be careful if you take this on as a DIY job because applied incorrectly it may affect your floor's appearance. 
Related Posts: 
Anti-slip tile treatment 
That's where Slip Doctors Sydney comes in. Our anti-slip or non-slip tile treatment in Sydney can be applied to most tiles in bathrooms, showers, laundries and other slippery floor surfaces, and you won't even notice the change in your floor's surface. Our anti-slip treatment works by micro-etching the slippery surface of tiles and creating a pattern which disperses and directs water from under your feet.
This treatment has so many benefits that you will wonder why you haven't gone with Slip Drs Sydney before.
It is suitable for floors inside and outside the home.
It is a quick and simple application with no mess or odour.
The treated floor surface will remain anti-slip even when wet.
Once treated, you can use the floor immediately.
There is little to no change in the appearance of the floor's surface.
Slip Drs Sydney's anti-slip treatment's proven effectiveness meets Australian slip standards.
Our products exceed the Australian Standards AS4586:2013 slip resistance classification requirements of new pedestrian surface material and the National Construction Code.
Final thoughts 
For perfect non-slip surfaces, contact Slip Doctors Sydney today. Whatever material your floor surfaces are, we are the experts for the job, and you will never have to worry about you or your loved ones slipping or falling on your floors again.