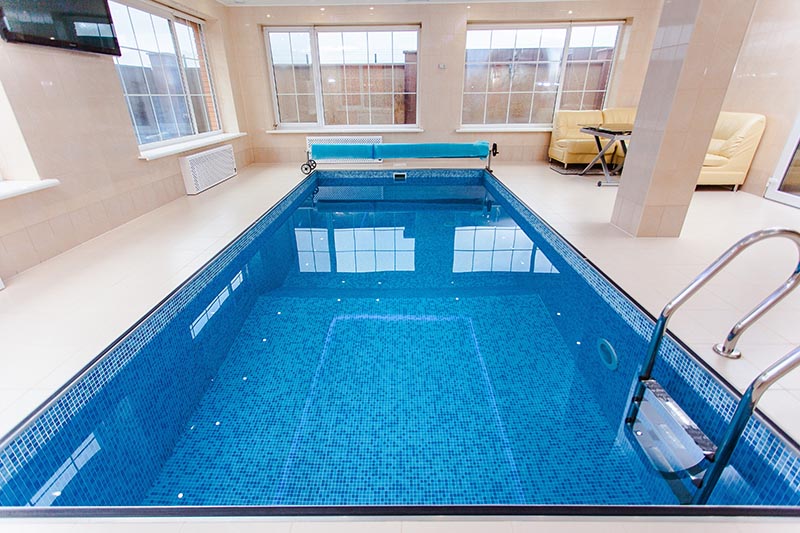 It's that time of year when people are lapping up the sun and enjoying time in the pool. But all that fun can suddenly melt away if you or a loved one takes a tumble. Pool areas are notorious for being slippery so it would not take much for an accident to happen. Anti-Slip Treatment is the solution.
Whether the surface area around your pool is tile, concrete or wood, it should be reliable, functional and safe with minimal maintenance required. Plus, it should feel good beneath bare feet and look good, complementing the colours and textures of the pool.
Another important feature of swimming pool surface areas is durability. Swimming pool tiles are produced and tested to endure the aggressive chemicals generally used to preserve swimming pool water.
Above all else though, the surface material surrounding pools should be slip-resistant in wet conditions. Slip Doctors Sydney have come up with some solutions to fix slippery pool areas.
What causes slippery pool surface areas?
Pool tiles are not often slippery when first laid. Over time though they can become a nightmare! Swimming pools have oil slicks – not the oil slicks from drilling rigs or tankers but the natural oils from the body and tanning lotions. When you jump in the pool a lot of the oil from your body floats to the water's surface. While it usually finds its way to the filter it can often deposit on the tiles surrounding the pool as you splash around and leave the pool.
Lichen and moss can also build up over time, and airborne dust particles settle on the surface to form a thin layer invisible to the eye. These additional lubricants increase the chances of slips and falls.
What are the anti-slip treatments options?
Pool mats
Pool deck mats provide plenty of grip and traction, are lightweight and indestructible against chlorine, solvents and acids.
There are different types of matting such as non-slip matting which can be used around the pool and change rooms and anti-fatigue matting which can also be used around the pool as well as a pool reception counter if you have a public pool.
Made of a mesh-like material, pool mats have holes that allow water to flow easily through them. They won't soak the water up or become mouldy. Their texture increases the friction and traction of slippery surfaces and is the perfect option if you don't want to renovate your existing pool deck.
The only drawback is that pool mats are not as aesthetically pleasing as your current concrete, porcelain or wood tiles might be.
Epoxy flake flooring
Another option is revamping your pool area with flake flooring. Epoxy flooring is one of the most durable and strongest flooring options available. Applied to concrete, it is resistant to harsh UV rays which makes it perfect for your pool area.
Flake flooring is a method by which coloured flakes are added to the floor giving you a creative and anti-slip finish. Not only will your pool flooring look great, but it will be safe to walk on when wet. It will not harbour bacteria, making it ideal for wet areas where bacteria like to grow. Plus, it will stand the test of time.
Spray-on coatings
A spray-on coating is normally a mixed cement product that is textured for slip resistance and protects against heat. It does require an underlying deck and will give the look of a modern and industrial appearance which may date quickly.
Add texture
Consider adding engravings or stampings to your pool surface area. By adding a new layer of concrete, you can have a design pushed or engraved into this new layer. It will add texture and therefore traction even when the surface is wet.
Wear shoes
You might not get any 'cool points' from the kids but wearing shoes around the pool will make it much safer when the area is wet. The tiles won't be less slippery, but shoes will prevent you from slipping when you're walking or running around an already slippery deck.
Be sure to choose shoes that have textured bottoms that increase the amount of friction you have on the ground as opposed to going barefoot.
There are even specific 'water shoes' on the market that you can wear in the water so your kids will not have to remember to put them on and take them off all the time.
Anti-slip treatment for porcelain
Swimming pool tiles made of porcelain are manufactured from dense, fine clay materials containing sand or powdered slate, marble, glass or rock. The material is moulded and coated with a glass-like coating known as glaze. The glaze gives the porcelain colour and renders the tile resistant to water.
Porcelain tiles are less porous than ceramic materials and are often found in bathrooms and kitchens. As they are more hard-wearing than ceramic they are commonly also found around pools.
However, porcelain tiles can still become slippery. This is when we would treat them with an anti-slip coating, which we will touch on in the next section. It would be a shame to ruin the appearance of porcelain by replacing it or damaging it with caustic acid treatment.
Anti-slip treatment solutions
Slip Doctors Sydney has a diverse range of anti-slip treatment for pool areas. From clear non-slip coatings to anti-slip paint, Slip Doctors is across the board when it comes to non-slip flooring.
Let's take a look at some of our anti-slip coatings.
Deck Grip outdoor anti-slip coating
Our Deck Grip outdoor non-slip coating is a water-based, non-yellowing acrylic sealer for most surfaces including concrete. Along with UV protection, the chemical and chlorine protection makes it the ideal treatment for slippery pool areas and decks.
GripX anti-slip coating and sealer for concrete, stone and tiles
GripX is a durable anti-slip tile treatment coating specially produced to maximise the slip resistance on stained concrete, sealed surfaces, natural and engraved tiles as well as most other natural stone. An easy-to-apply roll-on coating, GripX has a semi-gloss textured finish.
Polish Grip anti-slip coating and sealant
Polish Grip is designed specifically to increase the slip resistance on glossy, polished and shiny marble, porcelain and ceramic tiles and most unsealed natural stone. Increasing the surface traction, this non-slip coating acts as a penetrating sealer to protect the surface from stains and spills.
Dura Grip anti-slip epoxy floor paint
Dura Grip anti-slip floor is an epoxy application designed to deliver a durable non-slip coating on numerous surface types. The paint coating is easy to maintain and can be used not only around the pool but also inside the home on stairs and floors.
Final thoughts
Swimming pool surface areas are going to be wet – that much is clear. But you can make sure that the surface won't be so slippery that it will lead to injuries.
Consider some of the tips we have outlined here, and you will significantly decrease your risk of a slip or fall accident.
Better still, contact the team of experts at Slip Doctors Sydney for non-slip treatment in Sydney, and have your surfaces treated by a professional who will ensure your tiles will be anti-slip for years to come.