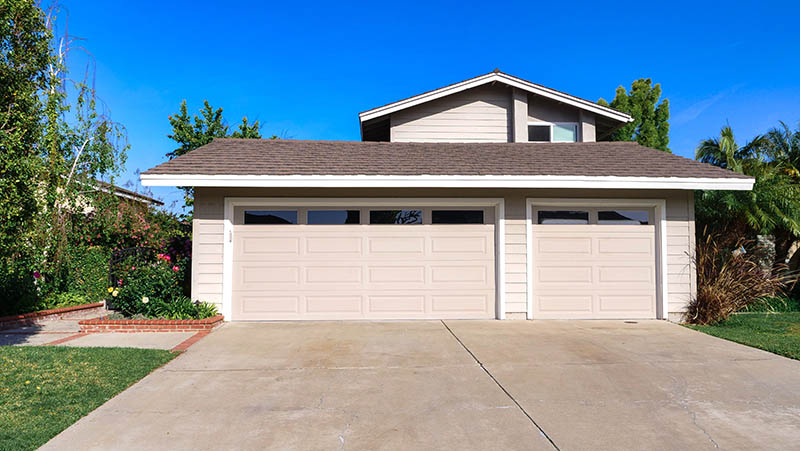 When you drive,  you come against all sorts of roads – rough roads, smooth roads, potholes and even slippery roads. Unfortunately, these are unavoidable. But if there's one surface you can change by applying a non-slip treatment, it's your own driveway. As your driveway is the main entrance to your home it holds a great aesthetic element for your property.
While smooth brick and concrete surfaces can boost your home's entrance, when combined with wet weather they can be a disaster waiting to happen, and your home should be the last place for accidents. That's not even taking into account the harsh toll that the elements – scorching sun and torrential rain – can have on your driveway. Combine this with heavy pedestrian and vehicle traffic and you have a driveway that looks far from appealing.
Luckily, brick and concrete driveways can be treated to strengthen traction and lessen the risk of slips and falls. By treating your driveway, you will not only increase the safety around your property but protect its surface against the elements. There are many ways to boost surface traction, but before you invest in non-slip tile treatments, it is important to think about your requirements and budget.
Read on for a rundown of the methods available so you can choose the right non-slip treatment for you and your driveway.
Non-Slip Treatment for Driveways
Resin-bound gravel 
If you are renovating your driveway and looking for a slip-resistant surface, consider resin bound gravel. It is a roughened surface that provides more grip than many other types of surfaces like tiles or bricks, which can be very slippery in the rain. Resin-bound gravel has characteristics that provide maximum traction not only for pedestrians but vehicles too. It also serves as great aesthetic appeal and means that you do not have to sacrifice the appearance of your driveway for the sake of it being slip-resistant. A long-lasting durable surface, resin bound gives you 10-21 years of life when properly installed and maintained.
Brooming
If you have a concrete driveway, use a broom to give it a textured finish to the slippery surface. While a very easy method it is not always effective because water can get stuck between the grooves and encourage slipperiness. Plus, it is not cheap because it requires an extra layer of concrete on top of your current concrete layer.
Painting
You may be able to get away with painting brick and concrete surfaces to encourage traction. It is just a temporary fix, however, because the paint peels quickly when subjected to foot and vehicle traffic and the elements. Plus, it is not an ideal answer if your driveway freezes in cold weather.
Rubber mats
Some property owners place rubber mats on the most used areas of their driveways. However, aside from the unsightly appearance, they are not a solution for sliding tyres.
Slip-resistant tape
A quick low-cost solution for slip-resistance is slip-resistant tape. It comes in a variety of colours, forms and shapes. But think about it – all that foot and vehicle traffic will damage the tape and cause it to peel quickly.
Non-slip tile treatment coatings 
Dura Grip non-slip surface coating – Slip Drs Sydney manufactures Dura Grip non-slip surface coating which provides a UV-resistant, highly durable finish on concrete. An excellent product that seals unwanted leaks in grout and floors, Dura Grip is very easy to maintain and ideal to walk on with bare feet.
Deck Grip – Deck Grip is a water-based acrylic non-slip sealer for concrete. Easy to apply, this versatile product delivers a clear, semi-gloss and barefoot-friendly finish. It is UV-resistant, durable and stands up against the elements. If you want high traction on your natural stone surface, Deck Grip is the way to go.
Stone Grip – Stone Grip is perfect if you want an easy-to-apply driveway non-slip treatment. It is ideal on slippery stone floors even when wet and does not change the appearance of the surface.
Elastomeric coatings – Elastomeric coating is designed for driveways exposed to a lot of vehicle traffic. The type of coating to offer the highest level of outdoor concrete protection, the elastomeric coating forms a type of membrane over the concrete's surface, safeguarding it from the elements and caustic components like chlorides and salt. It is ideal for older concrete that has succumbed to extensive deterioration and cracking.
Spray-on concrete – With spray-on concrete, you can achieve a wide range of effects such as sandstone and brick. Delivering a decorative coating, it gives you all the benefits of concrete while making your floor anti-slip.
Epoxy coatings – Epoxy floor coatings are water-resistant, durable and protect surfaces against erosion at a higher degree than your simple coatings. Placing an aggregate like quartz over the epoxy coating gives you a perfect non-slip surface, even in wet conditions. However, UV light can damage an epoxy sealer causing it to appear 'chalky' or yellow, in which case UV-resistant coatings can be added to the mix to alleviate this.
Urethane-based coatings – Modified urethane coating is water-resistant, durable and protects your floor's surface from being stained by spilled oils and chemicals. Add in an anti-slip texture and your driveway will be risk-free for slips and falls.
Is it worth using a professional to seal your concrete?
Yes. It is always worthwhile getting your sealing done professionally. It is not something you want to get wrong. Done incorrectly, concrete coating can be fruitless, offering no protection to your driveway's surface at all. In fact, applying the sealer incorrectly can cause more harm than good.
Why Slip DOCTOrs Sydney?
Working with the Slip Drs expert team will not only give you the highest quality non-slip treatment in Sydney but save you time as well. Our experts apply years of experience and knowledge in concrete coatings to guarantee that you have the best level of protection. Nothing gives you peace of mind more than knowing the job has been done to the highest standard. Contact Slip Drs Sydney for your non-slip treatment in Sydney today.